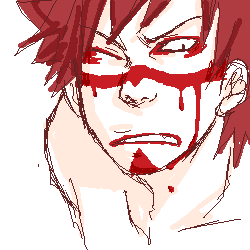 Fan-related Materials for your reading and viewing pleasure.
Oh, and if anyone knows of any good Kankuro fanfiction that isn't devoted to a crack pairing or just complete parody, PLEASE point me in the direction of it.
He was a bitch to find good stories for.
Fanart, on the other hand, is INCREDIBLY easy to find.
Spoiler: Kankuro Fanfiction
If you like Kankuro at all, then I would suggest either checking out this link to
the album where I put the rest of the pictures that I would have liked to post here
or
these
sites.